About American Public Television
American Public Television (APT) is the leading syndicator of high-quality, top-rated programming to the nation's public television stations. Founded in 1961, APT distributes 250 new program titles per year and more than one-third of the top 100 highest-rated public television titles in the U.S. APT's diverse catalog includes prominent documentaries, performance, dramas, how-to programs, classic movies, children's series and news and current affairs programs.
Doc Martin, Midsomer Murders, America's Test Kitchen, AfroPoP, Rick Steves' Europe, Pacific Heartbeat, Christopher Kimball's Milk Street Television, The Indian Doctor, Legacy List with Matt Paxton, Lidia's Kitchen, Kevin Belton's New Orleans Kitchen, Simply Ming, The Best of the Joy of Painting
with Bob Ross,
Front & Center,
James Patterson's
Kid Stew
and
NHK Newsline
are a sampling of APT's programs, considered some of the most popular on public television. APT also licenses programs internationally through its APT Worldwide service and distributes Create®TV — featuring the best of public television's lifestyle programming — and WORLD™, public television's premier news, science and documentary channel. APT's newest venture, APT Podcast Studios, presents podcast productions including "If This Food Could Talk," "Armchair Explorer" and "Gravy."
History and Milestones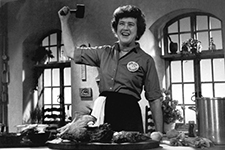 As public television's longest-running program distributor, APT's pioneering roots extend to the early days of public television, pre-dating the Public Broadcasting Service (PBS) by eight years. Incorporated February 9, 1961 as the Eastern Educational Television Network (EEN), the company provided public television's first interstate interconnection and established the distribution of iconic public television staples as
The French Chef,
hosted by Julia Child,
Mister Rogers' Neighborhood, The Joy of Painting
with Bob Ross and
Washington Week in Review.
Other notable programming included bringing professional tennis to television in 1963 with
Tennis from Longwood; and
introducing
Monty Python's Flying Circus
to American audiences in 1974.
APT has also distributed notable drama series over the years that have become popular favorites with viewers through their visibility on public television, including
Ballykissangel, Doc Martin,
and
Midsomer Murders.
1999 marked the launch of APT Worldwide, an international licensing division responsible for providing high-quality, innovative, non-fiction programming to the global marketplace. APT Worldwide's catalog includes a range of programming – from documentary, lifestyle, business, science and health; to arts and culture, history, music and performance.
APT has also made technological strides on behalf of public television, offering the first high-definition series on public television,
Smart Travels — Europe with Rudy Maxa
in 2001; playing a role in the public media system's transition to file-based delivery and processes as a member of the ongoing sIX Interconnection project; the acquisition of linear live streaming rights for APT content to help expand public TV stations' reach via YouTube TV and other websites; and launching the APT in Passport streaming initiative to provide digital access to APT content as a benefit to local station members.
APT Today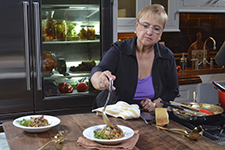 An industry leader, APT distributes programming to the more than 340 local public television stations across the United States. Plus, nearly 65 percent of our program catalog is available for viewing at any time with Passport on the PBS App. Working with public media leaders and producers across the country, we continue to seek high-quality content to strengthen local public television station schedules and streaming platforms.
Our diverse catalog — representing nearly 7,000 hours of programs — provides stations with the flexibility to customize their broadcast schedules to meet local interests and demands. Each year, APT offers public television station programmers nearly 250 new and returning series and specials through a mix of teleconferences (streamed on our website) and an on-site screenings at its annual Fall Marketplace meeting.
APT's website, APTonline.org, provides valuable information and resources to a variety of users: public television colleagues, program producers, members of the press and viewers.
APT counts among its talent some of public television's most recognizable faces, the hosts viewers know and trust — including Rick Steves, Lidia Bastianich, Christopher Kimball, Miranda Esmonde-White, Steven Raichlen, Martin Yan, Ming Tsai, Samantha Brown, and many, many others.
With a staff of nearly 40, APT continues to hold an important position as the second-largest distributor of programming to public television stations across the country.
Multicast Channels
In 2006, APT launched the national Create® TV channel featuring the best of public television's lifestyle programming. On any given day, Create treats DIY buffs to
This Old House
and
A Craftsman's Legacy.
Food fans will feast on
Lidia's Kitchen, Pati's Mexican Table
and
Jacques Pépin: Heart & Soul.
Wandering souls will find themselves captivated by
Rick Steves' Europe, Samantha Brown's Places to Love
and
Richard Bangs' Adventures With Purpose.
Budding artists and crafters will appreciate
The Best of the Joy of Painting
and
Fit 2 Stitch.
Create is produced and distributed by APT, The WNET Group and GBH Boston in association with NETA and PBS. For more information, visit CreateTV.com.

In 2007, the same team involved in Create® TV launched the public affairs and documentary channel WORLD℠. Thanks to funding from the Corporation for Public Broadcasting (CPB), the channel underwent a major transformation, expanding to a multi-platform offering. WORLD shares the best of public media in news, documentaries, and fact-based informational programming that helps us understand conflicts, movements and cultures that may be distinct from your own. WORLD is produced and distributed by GBH Boston, The WNET Group and APT in association with PBS and NETA. For more information, visit WORLDchannel.org.